Find out how KparK uses the multi-source and multi-modal dimensions of LXP Bealink to launch its corporate university in less than 6 months.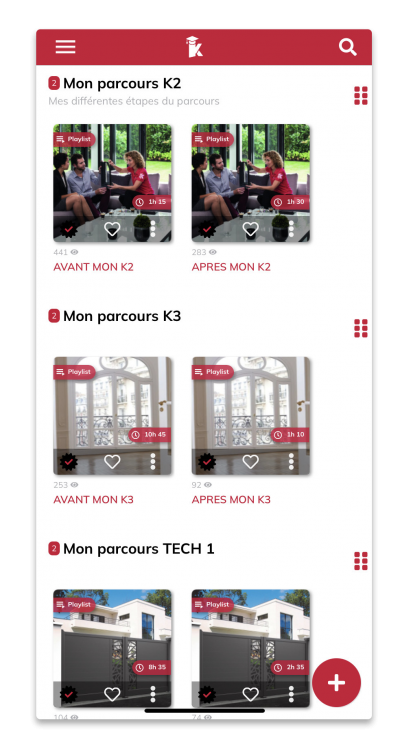 KparK is a French company specialising in home insulation through renovation and replacement of custom-made joinery. The company has nearly 1000 employees and was looking to launch a corporate university to train their field teams.
The challenge for KparK was to quickly launch an engaging corporate university for these employees. They were looking for a tool that:
Has an attractive user interface and is available both on mobile and on the web
Allows them to capitalise on their existing materials
Allows them to easily organise multi-format training courses
Allows them to easily manage their synchronous training events and to organise digital practice events
Enables them to enrich and develop their training activities over time.
The solution for KparK is a standalone platform that combines digital training paths, synchronous events and hands-on activities in a single application to train 600 blue-collar employees.
Thanks to the multi-format playlist features, they can easily organise their different materials to create training paths.
Improve the visibility and availability of synchronous events and facilitate enrolment.
Track the progress of their various learners.
Average time spent per user
Average rating of content